Collective Controllers
for Bell 206 helicopter simulators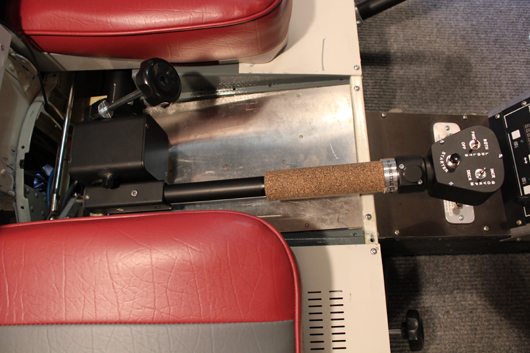 Since the release of the DodoSim 206 helicopter software from Dodosim Flight Simulation, the enthusiast built Bell 206 helicopter simulator has gained considerable respect for how close we can come to a realistic training aid in a relatively low cost simulator. The accuracy of this Bell 206 helicopter software makes it suitable for real world helicopter training applications for home based simulators or as an effective tool for helicopter flight training schools. The main problem is finding flight controls that resemble the real controllers, as well as controls that work similar to the real thing. Some simulator builders are converting real controls that have been obtained from ebay or aircraft wrecking yards, but these are hard to come by and vary greatly in condition and cost. Installing real collectives in some simulators could also be a little complicated, as they were not designed for this purpose.
On this page you will find the collective controls that I have been fabricating for real world commercial training simulators. The collectives are made from 6061-T6 aluminum and the parts are machined individually on a lathe/mill. These collectives were built for the realistic assignment features of the Dodosim 206 aircraft. The collective controller is intended to be permanently mounted to the seat base of the flight deck.
The spring loaded mechanical idle release button has a detent position that interacts with the rotating throttle grip to control fuel to the engine. The system allows realistic 206 startup, run-up, flight, and shutdown procedures. These collectives will mimic the real 206 collective when starting and cutting fuel to the engine. The DodoSim 206 settings dialog allows the calibration of a throttle grip equipped with a mechanical idle stop/release button. The collective lever axis and throttle grip axis are equipped with Hall effect sensor.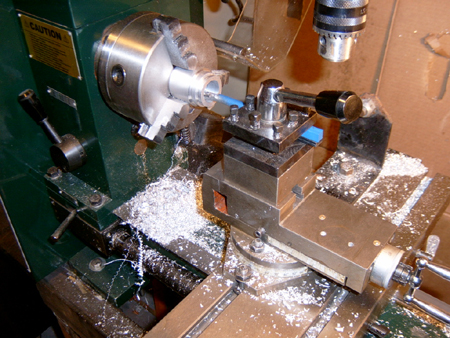 Individual parts for the collective are machined from 6061-T6 aluminum stock.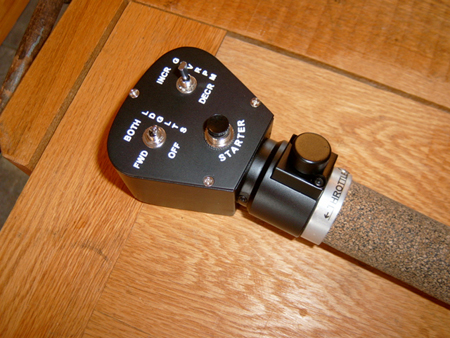 Mechanical push button idle release on throttle control grip.

Bell 206 Type Collective
Collective lever with twist grip throttle and mechanical idle release detent button.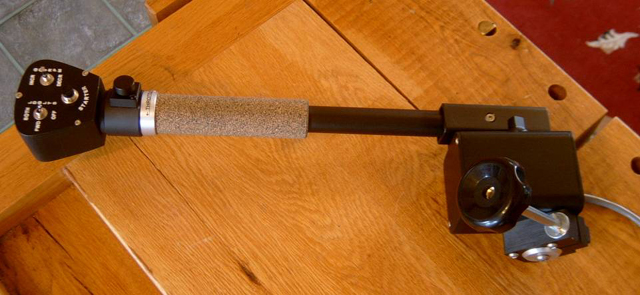 Rounded Style Switch Head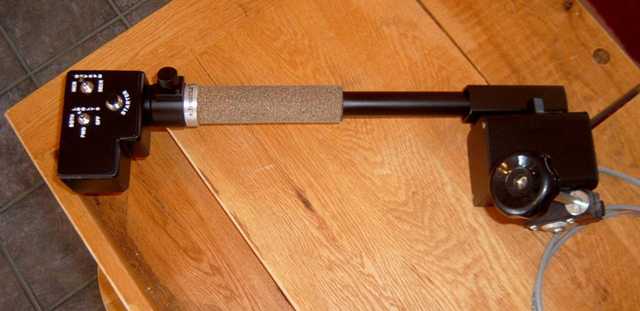 Rectangular Style Switch Head
USB Interface Controller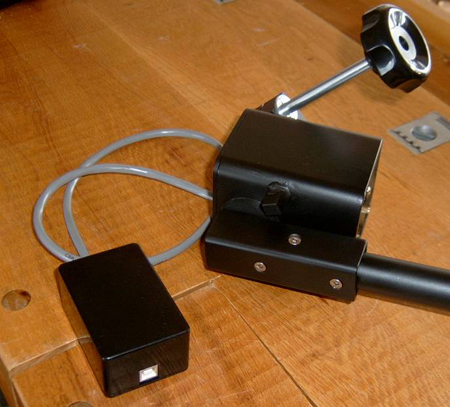 Bell 206 Type Dual Control Collectives
(for teaching and trainer type simulators)
* Note that these dual collectives are designed for a flight deck seat base that incorporates a rearward sloped step-down cutout,
to allow the main connecting tube and throttle rod to run just below the rear of the copilots seat.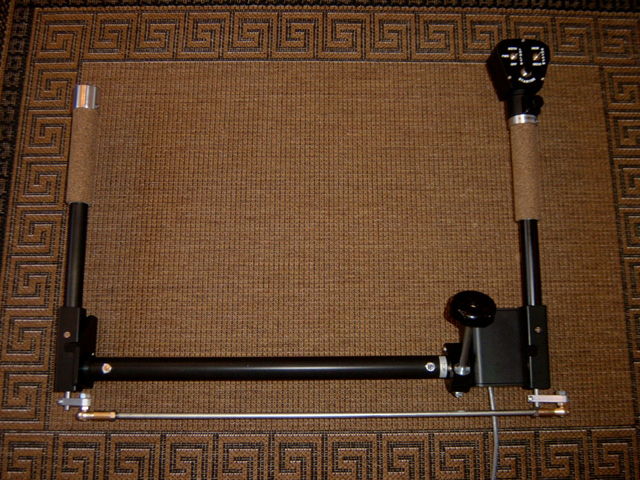 Dual collective levers with synchronized throttle control.

Secondary collective lever has cork covered throttle grip with a turned aluminum end cap.