Here is a rough sketch of the layout. This sketch shows two views, a side view and a top view (looking down).
This setup allows a more compact system with a wider view.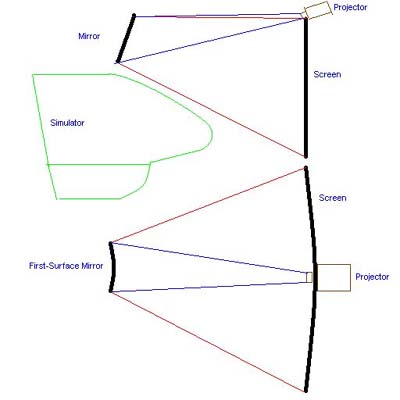 The following photos are of the "folded projection system". The screen support stand is made from 1" square aluminum tubing and aluminum angle. I wanted this setup to be light and maneuverable because of the need to move it occasionally. It also makes it easier to experiment with curvature and distance settings.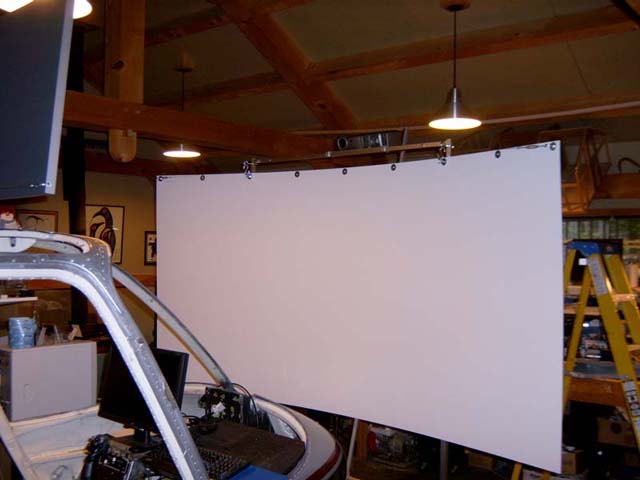 The projector sits on a tray above the screen and is projecting toward the convex curved mirror (upper left corner) above the simulator. The plastic screen is made from a 4' X 8' sheet of 1/8" white Sintra.

The rear of the curved screen showing the projector tray mounted above.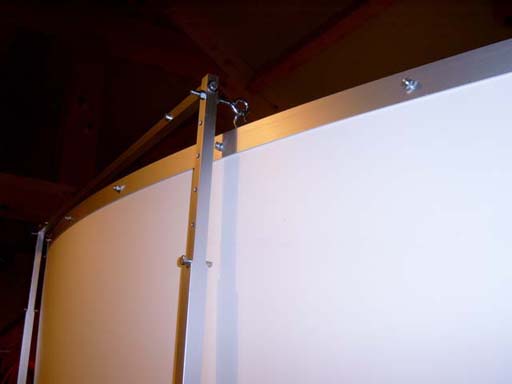 Close-up of the height adjustment system.
        
Screen hanger, Screen curvature tensioning turnbuckle, and Projector tray frame.
  
Projector tray, Projector on horizontal sliding tray, Projector tray vertical adjuster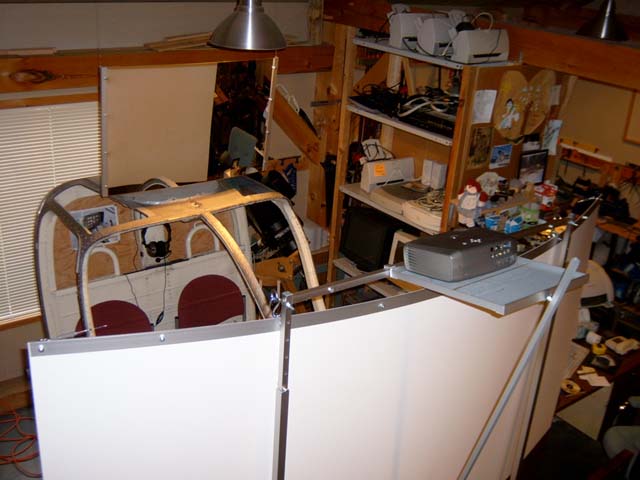 The projector tray can slide from side to side on the frame, in order to accommodate different projectors and still keep the lens centered.
      
1/8" x 24" x36" Acrylic Mirror and rear view of mirror showing tensioner turnbuckles.
Test flight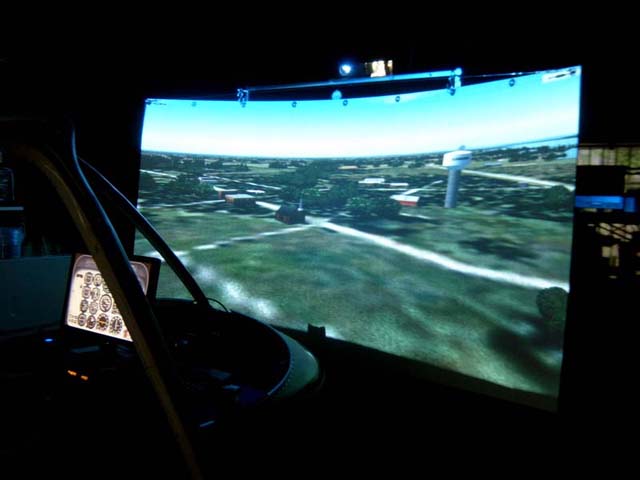 Simulator