Helicopter Type Pedals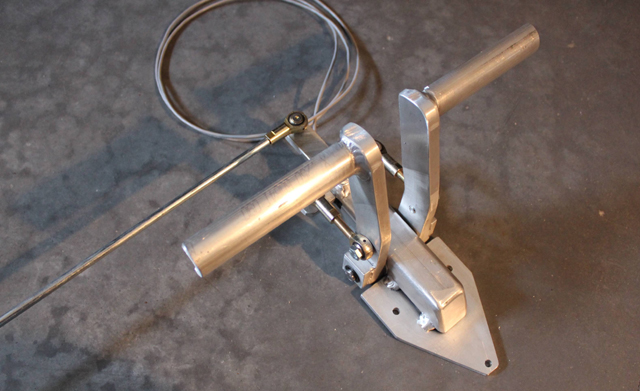 Bell 206 type pedal set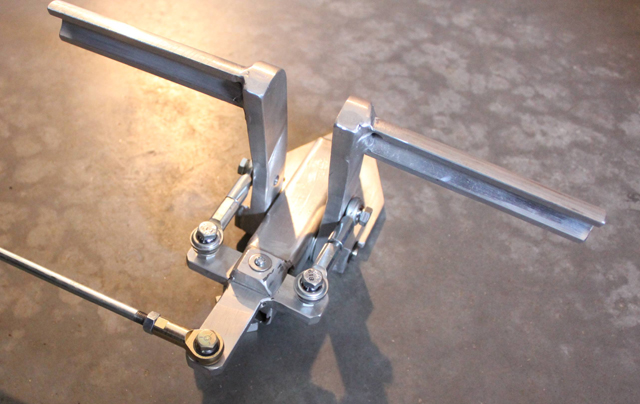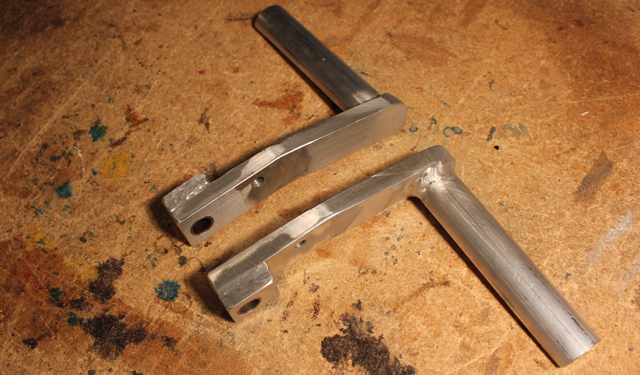 The pedal levers are 1 1/4" x 1/2" 6061 aluminum flat bar welded to 1 1/4" x 1/4" pedal foot pad.
Replaceable 1/2" ID x 1" long oil bronze bushings are pressed into pedal lever.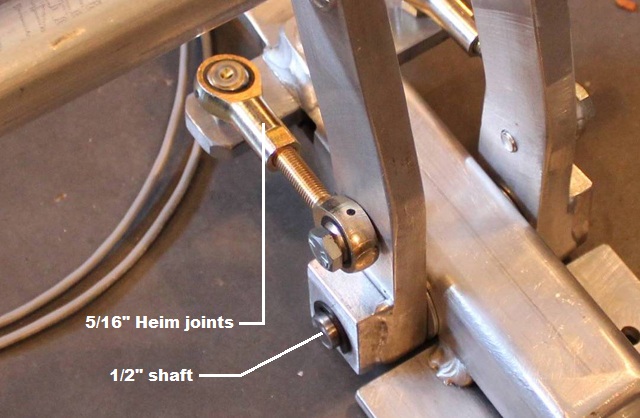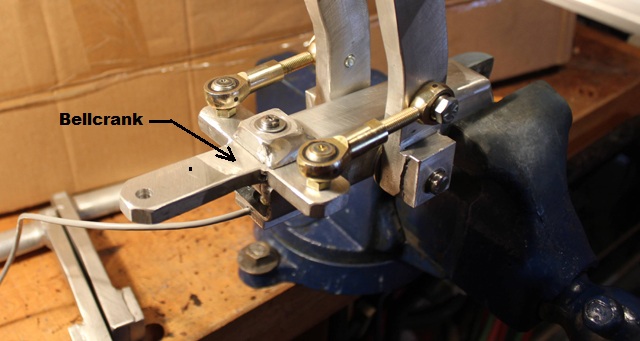 Bellcrank pivot shaft is 1/2" with replaceable 1/2" ID oil bronze bushings.
Enclosed Honeywell SS495A Hall effect sensor is used to keep track of bellcrank position.

Dual Control Pedal Sets
(for teaching and trainer type simulators)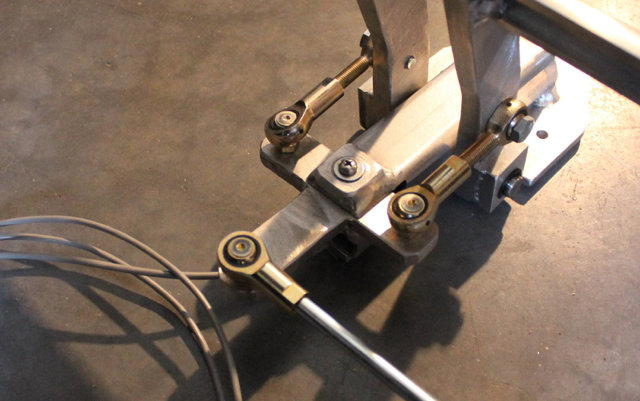 The pedal sets can be linked for dual control by installing a plated steel rod with spherical rod ends to each bellcrank.